New Aesthetic Look
We've upgraded! Our units have undergone some major renovations with updates to countertops, backsplashes, appliances, flooring, and furniture. We've updated everything and the kitchen sink! New blinds, new flooring, and a fresh coat of paint to the backsplashes for a clean look. Home has never looked so good.
Hallway Refresh
We didn't forget about our exterior! Along with all of our interior upgrades, we gave our curb appeal some love with a fresh coat of paint. We're new on the inside and the outside.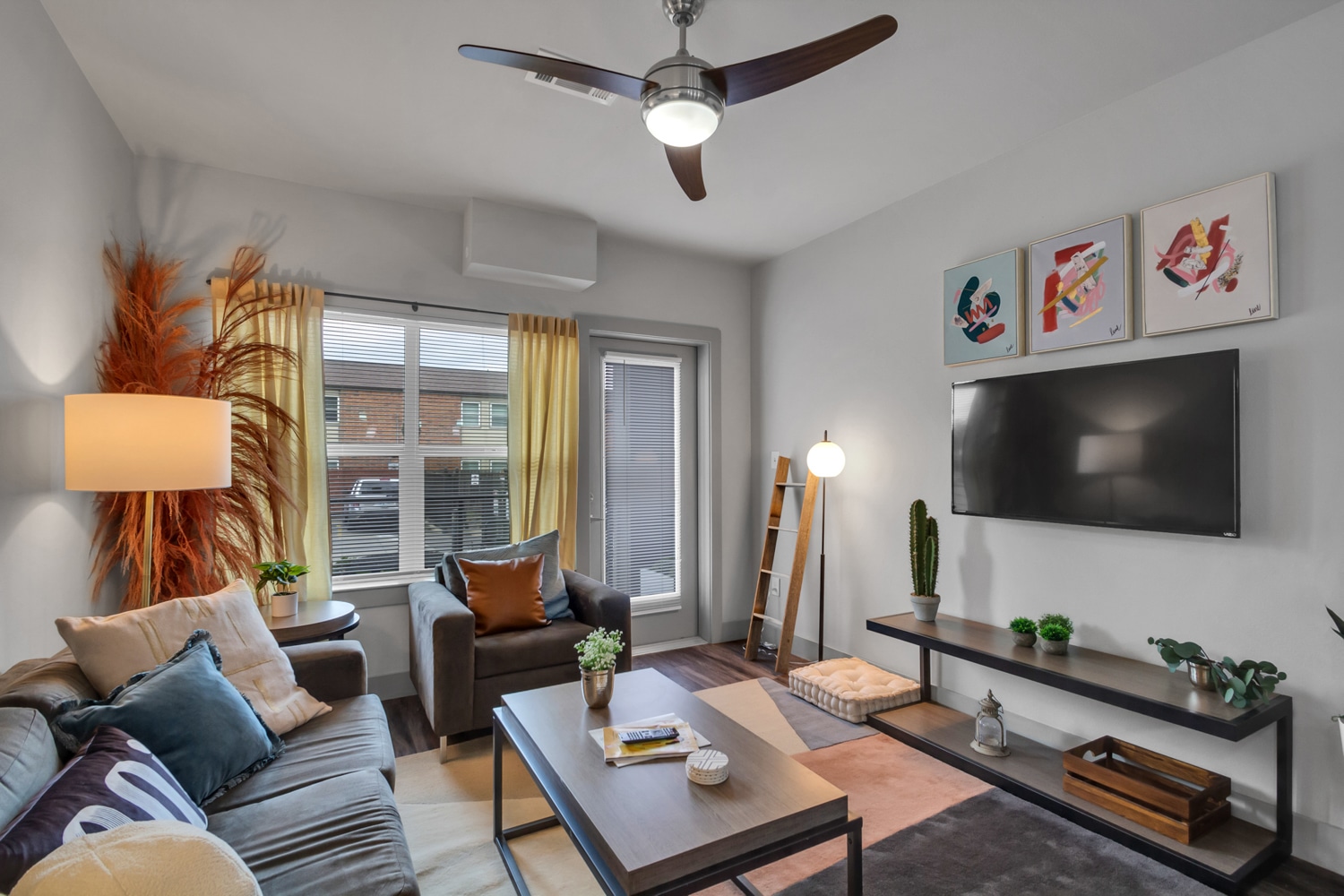 A Smarter Home
Enjoy modern enhancements with new tech upgrades such as SmartTVs, iDevice outlets, and smart locks. We've also upgraded the furniture in each space along with the countertops, cabinetry, and sinks. New smart locks give you peace of mind, while SmartTVs and an Amazon Echo add convenience and entertainment.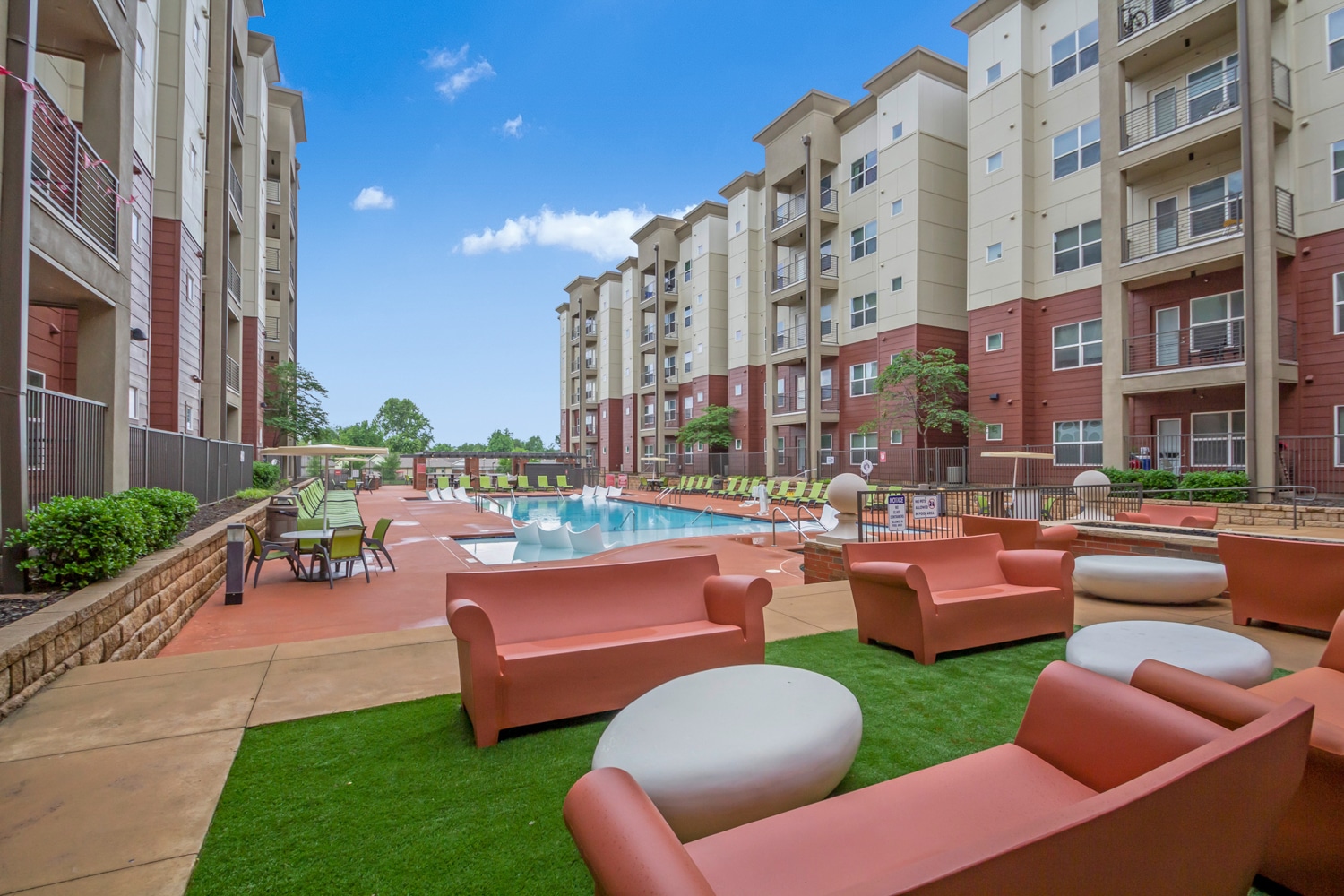 Upgraded Oasis
Our pool area got an upgrade! We've resurfaced the entire pool as well as fixed the cracks in the deck to ensure our entire community looks sharp and fresh. Take a study break and come lounge.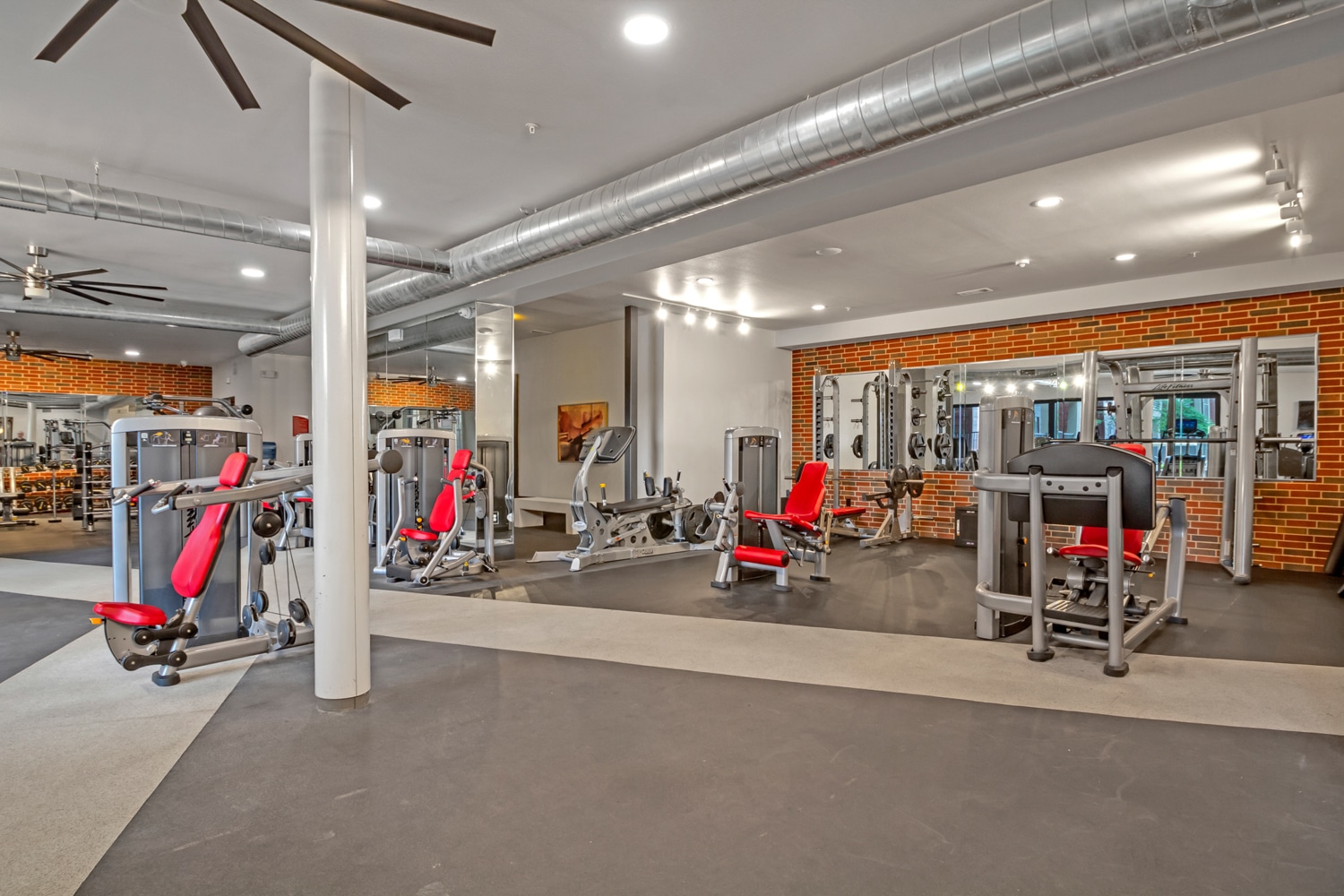 Fitness Center Refresh
Take your workout up a notch with our upgraded fitness center. We've updated our equipment, and added new flooring. Sweating has never looked so good.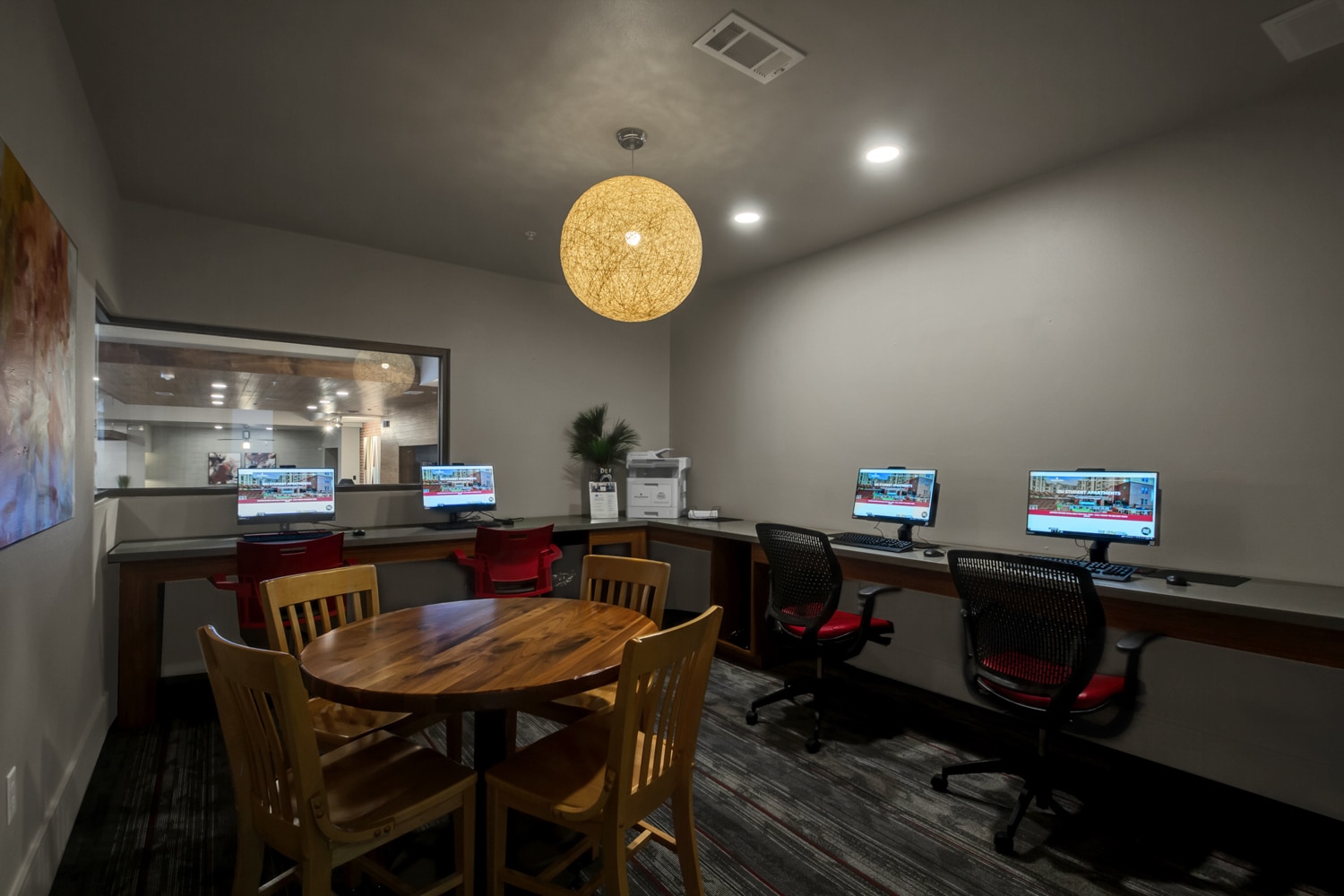 Study Room Updates
Our study rooms have a new look. We've repositioned the layout of these spaces to give you the ultimate quiet place to get things done.